What's been happening in Mr Reilly's class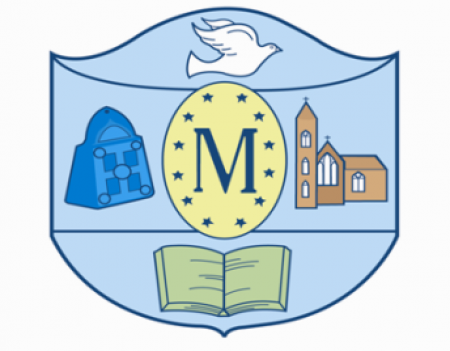 13th Sep 2019
Congratulations to the children who were proud recipients of certificates for their...

Term 1 Learning
Literacy
P6-Novels:Charlottes Web, Under the Hawthorn Tree
P7--Novels: Sheep Pig, Witches
Writing: Report Writing
Numeracy
P6 - Read, write and order numbers to 1,000,000. Add, subtract, multiply and divide. Learn times tables (2-12) Round to the nearest 10, 100, 1000. Doubling. Fractions of a number, equivalent fractions and introduction to decimals. Length (mm, cm, m, km and miles) and introduction to co-ordinates. Roamer
P7-Place value to millions, addition/subtraction to hundreds of thousands. Long multiplication. Fractions/percentages/decimals.
World Around Us
World Impact- Investigate different ecosystems. Global issues and their impact on the environment. Our collective responsibility to local and global environment.
Websites
Literacy
Numeracy
World Around Us
The Arts
St. Mary's Primary School, 22 West Street, Stewartstown, Co Tyrone, BT1 5HT Telephone:028 877 383 88 Email: mhamill472@c2kni.net