Believing, Achieving, Succeeding
Welcome to St Mary's Primary School website. We hope that our website supports us in being an accessible and welcoming school whilst also providing us the opportunity to share some of the wonderful things that go on in St Mary's.
This website is a window into what life at St. Mary's is really like. It will provide you with up to date information on what is going on in each of the classes; who has been visiting; dates and events that are scheduled to take place; displays of children's work and information regarding school policies including the school prospectus and Annual report.
For parents we have a dedicated section for you, including any relevant updates from the various education bodies and direct access to websites that may support your child's learning at home.

The site will be updated regularly with news, events and all the latest school activities.We hope you find our website useful, accessible and enjoyable.
Make a CEOP Report
Use this button to make a report if you feel unsafe online. Tell someone you trust too.
Thinking about St Mary's P.S.?

HOW TO MAKE THE RIGHT CHOICE

Please contact the school at 02887738388 or by email: mhamill472@c2kni.net to arrange a 'Guided Tour' of our school, see our school in action, view the P.1. indoor and outdoor classroom, meet the staff and let us answer any questions or queries you may have.
HOW TO APPLY
The online application process is now live on https://www.eani.org.uk/parents/admissions
If you are having any difficulty with this new online process please give us a call and we will do our best to help you.
Sports Day 2018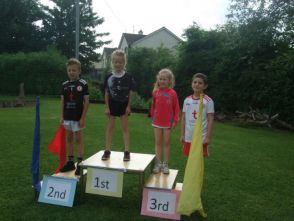 Is your child starting school in September 2019?
Please note there are new procedures for applying for a place at Primary School. All applications are now online. Available here|: https://www.eani.org.uk/parents/admissions
Please note the timetable below:
Wednesday 2 January 2019 at 10.00am
Primary One application procedure opens with online portal available.
Thursday 31 January 2019 (Online portal closes 12 midnight)
Date parents submit application form and documentation in support of their application for primary one (application form will be treated as punctual within this timeframe).
Parents will still have until 12 noon on Friday 8th February 2019 to provide supporting documentation for their application, This documentation should be sent by the parent directly to the first preference primary school – refer to 8th February 2019 in this timetable).
*Any application received after 12 midnight on Thursday 31st January 2019 will be considered as late.
If you have any problems with this new format please give the school a call and we will do our best to help you.
Upcoming Events
Thu, 24th Jan 2019
Healthy Kidz P1-7
Tue, 29th Jan 2019
Traditional Music (P4-7)
Thu, 31st Jan 2019
Healthy Kidz P1-7
Tue, 5th Feb 2019
Traditional Music (P4-7)
Please note dates and times are subject to change.
P3-4 Drumming with the SELB orchestra
Rehearsals for The Lion King
DENI Sustaining Improvement Inspection 2018
Prize Giving 2018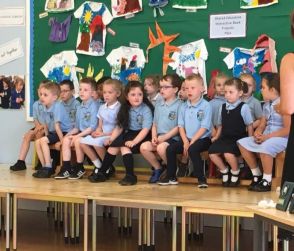 HeartStart Life Saving Skills
St. Mary's Primary School, 22 West Street, Stewartstown, Co Tyrone, BT1 5HT Telephone:028 877 383 88 Email: mhamill472@c2kni.net